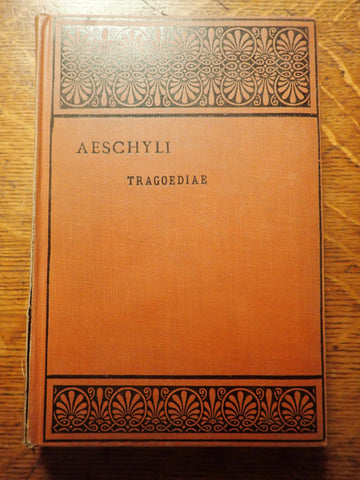 Aeschyli Tragoediae [Oxford Text]
Edited by Arturus Sidgwick. Oxford University Press. Softcover. Condition: Acceptable.
One of the older Oxford texts - no date given, but may be as old as 1890. These are not bound very strongly, and this one is as weak as all the others. But a good clean text, and binding brittle but showing the vigor of an old but never-used book.