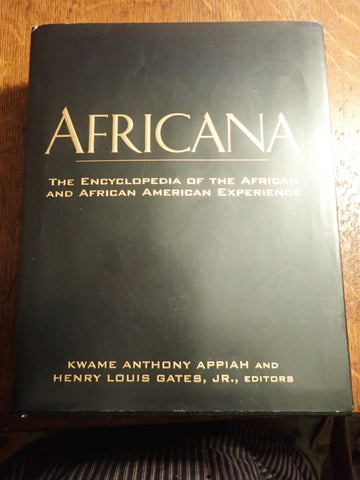 Africana: The Encyclopedia of the African and African American Experience
Edited by Kwame Anthony Appiah and Henry Louis Gates, Jr. Basic Books, 1999. Hardcover. Condition: Like New.
The 1999 one-volume edition. Gorgeous reference book, built to last. Book weighs more than 10 lbs.! Makes a great gift - easy to get lost in this book.