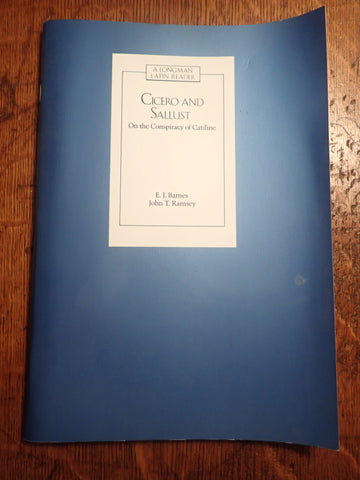 Cicero and Sallust On the Conspiracy of Catiline
Edited by E. J. Barnes and John T. Ramsey. Longman, 1988. Softcover. Condition: Very Good. Some curling of cover, but otherwise like new.
From Sallust's Bellum Catilinae and Cicero's Orations In Catilinam. Latin text with notes in English.
Used copies sell on Amazon for $18.00.