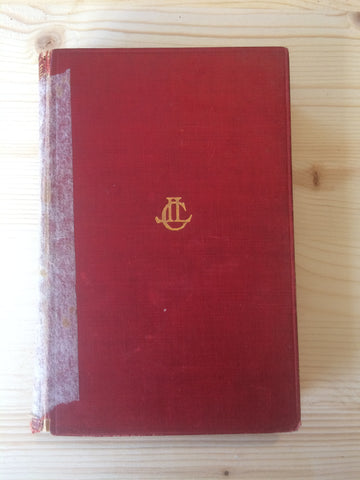 Cicero: The Speeches [Loeb]
Edited by N. H. Watts. Harvard University Press, 1923. Hardcover. Condition: Acceptable.
Latin text with English translation of the Pro Archia, Post Reditum in Senatu, Post Reditum ad Quirites, De Domo Sua, De Harupicum Responsis, and Pro Plancio.
Loeb with much cover and spine wear, though text is clean.