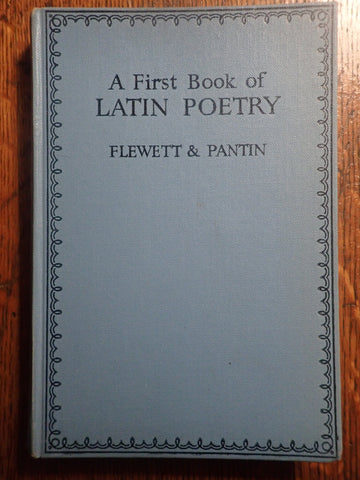 A First Book of Latin Poetry [Flewett and Pantin]
Edited by H. W. Flewett and W. E. P. Pantin. St. Martin's Press, 1962. Hardcover. Condition: Very Good.
An unusual collection containing some poems that actually are easier than almost any others - notably Martial and Catullus. Really a very good collection, and this a particularly nice copy.