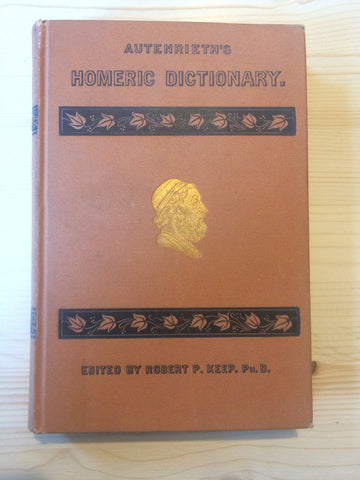 Autenrieth's Homeric Dictionary
Edited by Robert. P. Keep.  Harper and Brothers, 1877. Hardcover. Condition: Good.  Slight cover wear, pages aging.

Greek to English dictionary. Nice copy of a nice book to have, with lovely illustrations. Cheapest used copies of newer editions selling for $70.00. This edition is particularly old and nice.