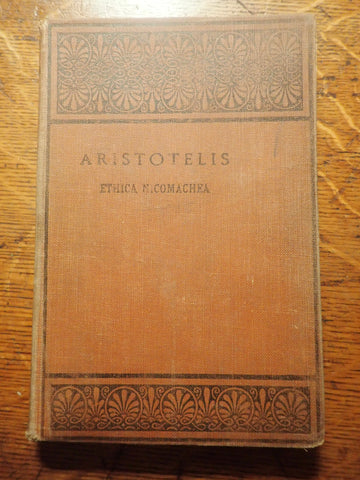 Aristotelis Ethica Nicomachea [Oxford Text]
Edited by L. Bywater. Oxford University Press. Softcover. Condition: Acceptable.
One of the older Oxford texts - no date, but may be as old as 1890. These are not bound very strongly, and this one is as weak as all the others. This one also has about half of book X completely interlineated with a barely legible French translation.