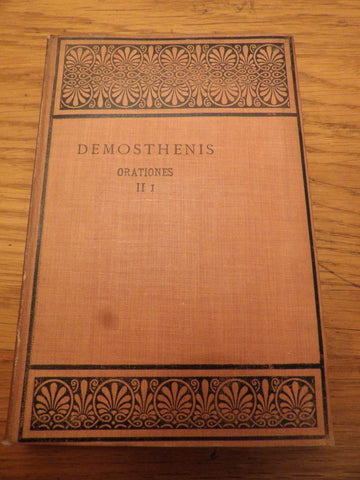 Demosthenis Orationes II.i [Oxford Text]
Edited by S. H, Butcher. Oxford University Press, no date [ca. 1900].  Hardcover. Condition: Acceptable.

Binding is brittle but text is clean. Usable text.
The OCT edition of Demosthenes is in four volumes, labeled I, II i, II ii, and III. This is II i.