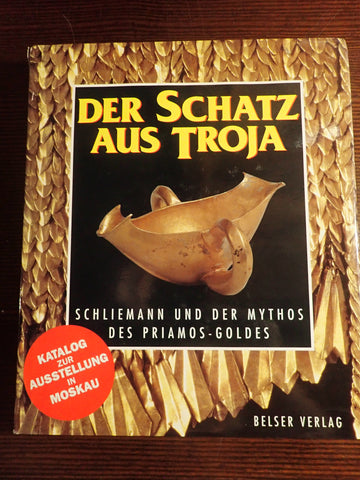 Der Schatz aus Troja: Schliemann und der Mythos des Priamos-Goldes
Mit Textbeitaegen von Wladimir P. Tolstikow und Michail J. Trejster; ubersetzung aus dem Russischen: Christian Koenig. Belser Verlag, 1997.  Hardcover.  Condition: Like New: some tearing on dust jacket. 
In German. Catalog of the Moscow Exhibition, richly illustrated with beautiful full-page full-color pictures. Selling for $97 on Amazon.