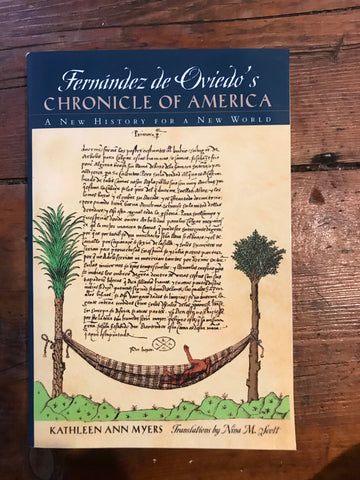 Fernandez de Oviedo's Chronicle of America: A New History for a New World
By Kathleen Ann Myers, translations by Nina M. Scott. University of Texas Press, 2007. Softcover. Condition: Very Good. Tiny bit of wear on cover.

Sells new on Amazon for an unconscionable $115.81. Cheapest used copies are over $80.