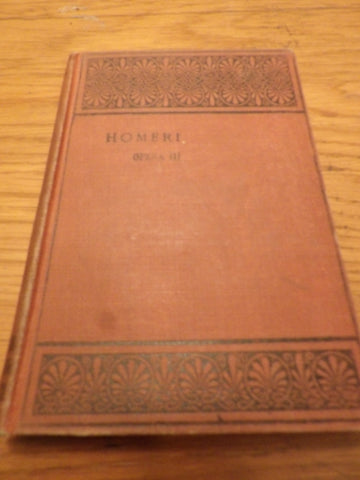 Homeri Odysseae, I-XII [Oxford Text]
Edited by Thomas W. Allen. Oxford University Press, no date [ca. 1915].  Hardcover. Condition: Acceptable.

Volume III of the works of Homer, the first half of the Odyssey.

We have several old OCTs of Odyssey 1-12; these are older books and brittle, and most have a very few stray pencil marks. But they make inexpensive critical texts and are quite usable.