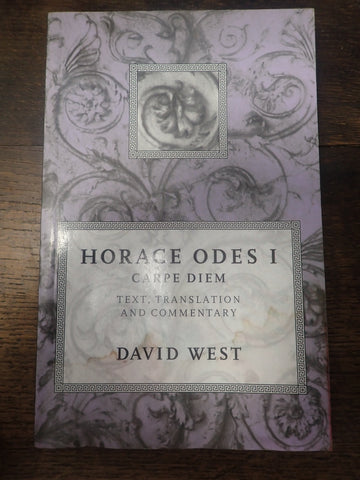 Horace Odes I: Carpe Diem. Text, Translation, and Commentary.
Edited by David West. Clarendon Press, 1995. Softcover. Condition: Acceptable. Unused book in very good condition except for some water damage: it appears to have fallen into the bathtub or something. Still eminently usable, the only damage is cosmetic.
Latin text with notes and translation in English.