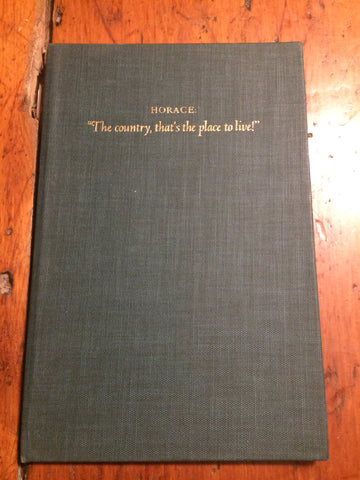 Horace: "The Country, That's the Place to Live!"
Translated by George Macy. Privately printed, 1940. Hardcover. Condition: Very Good.

A privately printed translation of the second Epode of Horace ("beatus ille qui procul negotiis"). Printed as a gift for the friends of George and Helen Macy at the Walpole Printing Office in Mount Vernon, N.Y. Not much to it, just a few sheets of paper between hard covers, but in its own way a remarkable testament to what people were doing at the outset of WWII.