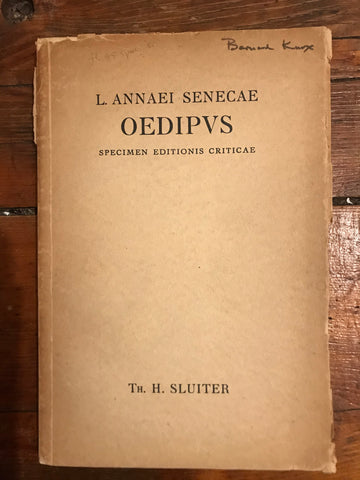 L. Annaei Senecae Oedipus: Specimen Editionis Criticae
Edited by Th. H. Sluiter. M. De Waal, 1941. Softcover. Condition: Acceptable.

In Latin, with Latin apparatus.  A critical text with the paper covers typical of European editions.  Pages good - some pencil marks - but covers very worn.

Personal copy of Bernard Knox.