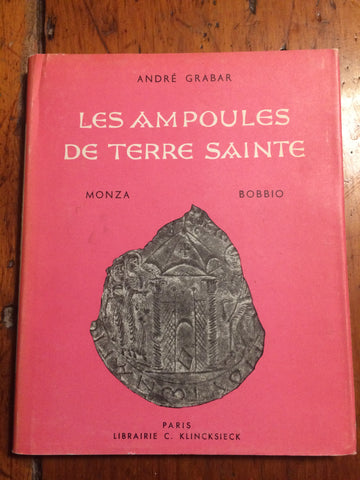 Les Ampoules De Terre Sainte (Monza - Bobbio)
By Andre Grabar. Librairie C. Klincksieck, 1958. Hardcover. Condition: Good.
In French, with black and white plates. Analysis of a series of Christian "ampoules" - "altar flagons" - from the Holy Land, and preserved in a pair of churches in Italy.

Rare. Cheapest copies on Amazon selling for more than $200.00.