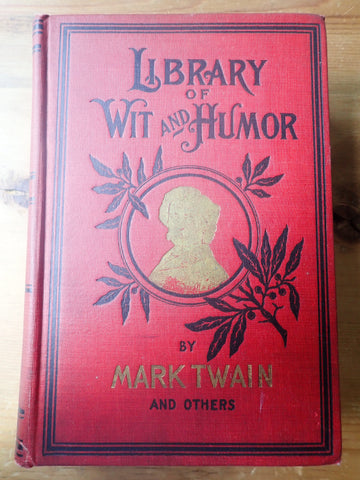 Library of Wit and Humor, by Mark Twain and Others
A collection sold under the name of Mark Twain. Thompson and Thomas. 1898. Hardcover. Condition: Good. A handsome copy, though the pages were printed on cheap paper, which is now quite yellowed. 
A nice copy, sits handsomely on a bookshelf. Copies selling online for all sorts of prices, from $30 to $300.