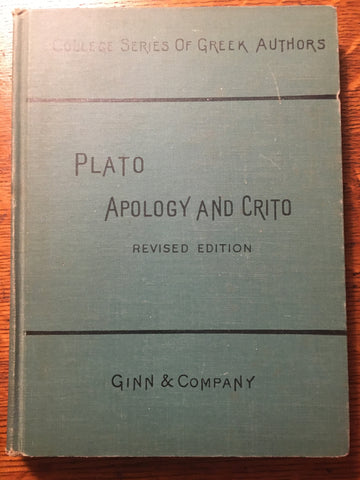 Plato: Apology and Crito
Edited by Louis Dyer and revised by Thomas Day Seymour. Ginn and Company, 1908. Hardcover. Condition: Good. Some wear on cover, but otherwise very good.
A particularly nice student edition of the Apology and Crito, with large, bright text, glossary, and notes on the same page. Well bound and ready for its next reader.