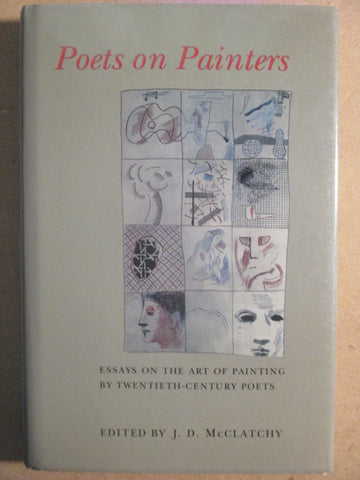 Poets on Painters: Essays on the Art of Painting by Twentieth-Century Poets
Edited by J. D. McClatchy. 1988. Hardcover. University of California Press. Condition: Very Good.  Light dustcover wear, text in very good condition.  This is a well made book.  
Very cool book, consisting of essays about painters by Pound, Yeats, William Carlos Williams, Gertrude Stein, Auden, E. E. Cummings, Kenneth Rexroth, and many others.