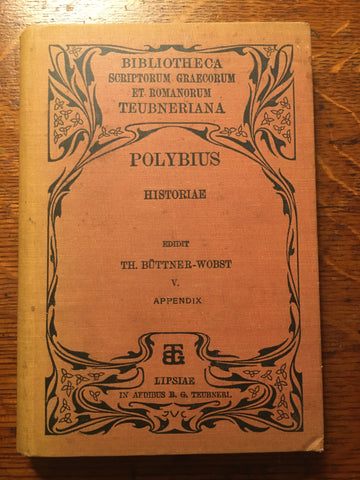 Polybius: Historiae. Vol. 5: Appendix [Teubner]
Edited by Th. Buettner-Wobst. Teubner, 1904. Hardcover. Condition: Good.
Volume 5 of the Teubner edition of Polybius, which contains the index to the series. The index contains many glosses and definitions in Latin of indexed words.  Still only somewhat useful without the other volumes.