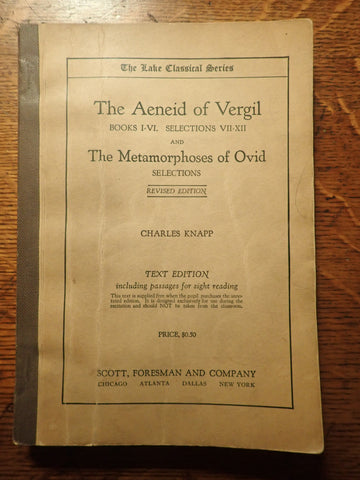 The Aeneid of Vergil. Books I-VI. Selections VII-XII. And the Metamorphoses of Ovid. Selections. [Knapp]
Edited by Charles Knapp. Scott, Foresman, and Company, 1928. Softcover. Condition: Acceptable.
These "text editions" were designed to be extra classroom copies in case students forgot their books.  The book is cheaply bound but pages are good and it's still a usable student edition.