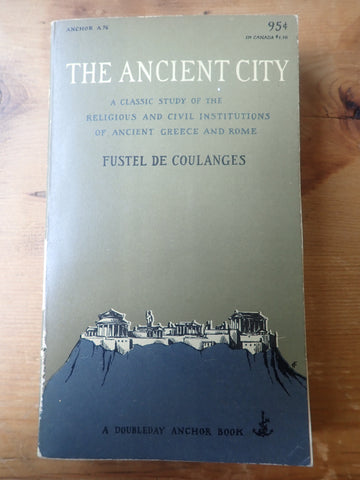 The Ancient City: A Classic Study of the Religious and Civil Institutions of Ancient Greece and Rome
By Fustel de Coulanges. Doubleday, 1956. Softcover. Condition: Acceptable. Pages bright and readable, but binding drying out and front cover weakened.
Old paperback with one more read-through in it. Has been reprinted because of its quality; new paperbacks selling for $12.00.