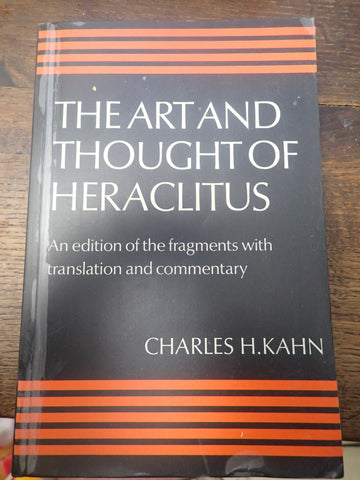 The Art and Thought of Heraclitus: An Edition of the Fragments with Translation and Commentary
Edited with Introduction and Commentary by Charles H. Kahn. Cambridge University Press, 1995. Softcover. Condition: Good. Cover wearing, some dogeared pages.
Nice edition of the Greek fragments, with translation and interesting commentary.
Cheapest used paperbacks selling on Amazon for $45.