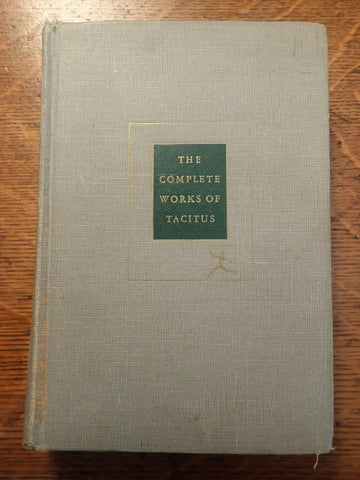 The Complete Works of Tacitus [Modern Library]
Edited by Moses Hadas, translated by Alfred John Church and William Jackson Brodribb. Modern Library, 1942. Hardcover. Condition: Good. Former library copy, has library marks and underlining in 2 or 3 places.
All the works of Tacitus translated and in one small handy volume. A nice encouragement to read them all through. Apparently an uncommon edition, as the cheapest ones are selling for $35.00 on Amazon.