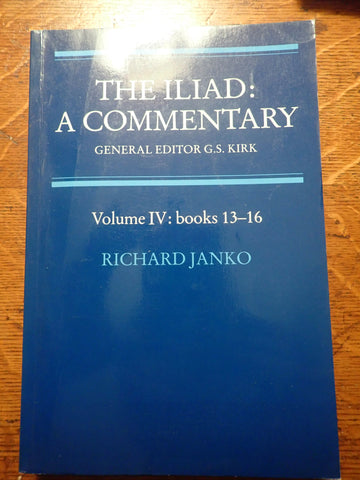 The Iliad: A Commentary Volume IV, Books 13-16 [Kirk]
By Richard Janko. Cambridge University Press, 1999. Softcover. Condition: Good. Book has some bending on rear cover and some of the last pages, otherwise excellent. 
Volume IV of the industry-standard commentary edited by G. S. Kirk. Cheapest selling on Amazon for $83.00.